Underground Dance Music Radio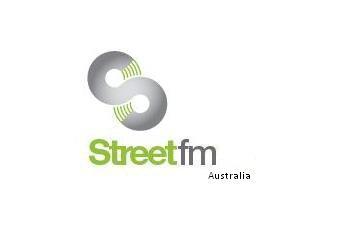 About Street FM
Welcome to Street FM, Australias original dance music radio station committed to the underground dance music culture since 1999.
Street FM radio is a LPON FM Underground Dance music broadcast network located in Surfers Paradise, broadcasting on 87.6 FM. With further rollout expansion throughout Australia in 2014; upgrading the FM radio broadcast and linking Perth, Melbourne, Gold Coast & Sunshine Coast stations to our studio in Surfers Paradise, Queensland.
The primary agenda of Street FM is to encourage creativity and to encourage aspiring talent through personal involvement. Street FM is a unique independent radio network for the People, and an integral part of the Australian underground non-commercial electronic dance music community.

In a world where the media is dominated by faceless multinationals, Street FM is committed to underground electronica non-mainstream dance music; and is very passionate about the global dance music culture.
Our listeners are of all ages and come from diverse cultural and socio-economic backgrounds from all around the world, they have diverse interests and are open to non-mainstream lifestyles. Street FM listeners do not follow mainstream media and generally think out side the square, our main average age demographic is ranged between 16 to 47 years old.
Street FM plays all genres of non-commercial electronica dance and underground music that is cutting edge, explores club & dance music festivals, partys, events, contemporary music sub-cultures and is well known & respected for supporting Australian and International DJ/Artists.

Word on the Street
"Street FM provides a vehicle for our youth to express their creative talents and voice opinions on important, relevant issues of today. These kids are our future, we can all learn something by opening more doors for communication." - Ian "Molly" Meldrum


"We all look for encouragement and validation for a job well done. It is great to see that creative youth now has a means to expose their ideas and creative energies." - Ryan Maloney aka "Toady from Neighbours"

Our Music & Program
Street FM programmes "yesterdays, todays & tommorows best dance and rhythmic music". By day, the station is in touch with listeners at work, school & play with a selection of the latest dance and old skool classic anthems tailor made as the soundtrack to their lifestyle.

At the weekends and after dark, the station slips underground with an upfront selection of the latest specialist dance styles mixed by and featuring the best DJs in Australia and the world.

Street FM is Australias first full time underground dance radio station, Show-casing all genres of electronic music from all corners of the world.
Whats New - 2014
Street FM live internet stream will be back on-line in the next few months. Keep checking back here for further updates, as we will continue to expand; add music, new shows & entertainment content.
Join our facebook family - Click the Link Below

Top 10 Underground Music Chart
01
Sasha Carassi
TALE OF MEMORIES
02
Ben Böhmer
SPRICH (Original Mix)
03
Pole Folder & CP
PACIFIC ORCHESTRA
04
Quantam entanglement
ACID THUNDER
05
Alvaro R & Imanol Molina
I LILE THIS (Original Mix)
06
Etai Tarazi
READY OR NOT
07
Carlo Whale
THE PHONE (Unique remix)
08
Herbert 'My DJ'
MY DJ (Promo)
09
Joker & Ginz
PURPLE CITY (Swindle Remix)
10
Angel Heredia
XxxX (Original Mix)
The Monthly Street FM Top 10 Underground Music Chart is compiled by Ilias Bafas.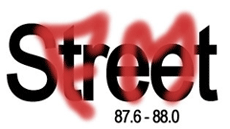 Club of the Month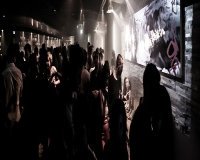 Club Kyo - Singapore
Club Kyo
DESCEND INTO THE PARTY DEN
Tucked away in skyscraper-lit downtown of Sexy Singapore, in the basement of a tower in the bustling, dazzling business district of the metropolis city is kyo-. A space where elemental music meets visionary art; the art of escapism honed to its finest.
Let's go underground, literally! Club Kyo is just short of a secret passageway and password from being Bruce Wayne's chill spot. Located at a basement off Cecil Street, Club Kyo recently opened up earlier this year.
If you are looking for a refreshing venue, Club Kyo's take on a modern Japanese lounge mixed with a contemporary design is minimal in all the right ways. If you are a big fan of Japanese cuisine, check out their menu as they have eclectic yummie dishes.
Walk on in if you dare, and be lured by the unrelenting beat throbbing for your attention. Once inside your feet begin to move at their own will with each beat, you shimmy a step closer to a primal gathering nearing its point of frenzy.
The ambience and underground dance music rush you cant escape...
Showcasing the worlds best DJs and Producers from Miguel Migs, Frankois K, Sebastien Leger, Robert Owens and Ian Pooley to name just a few....along with Singapores finest Godwin P.
more...
Release of the Month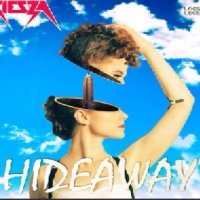 Hideaway by Kiesza - USA
Even though it was released in February 2014, its so good we decided to showcase the sound this month...
"I'd like thank everyone in NYC who volunteered their time and hard work to make this video possible. Shout out to my brother Blayre for flying out to help me capture this moment. This was truly a team effort and I couldn't have done it without you all!" - Kiesza
"Hideaway" is a magnificent tribute to the dance-pop of previous decades, with deep house grooves and soulful vocals. The single was written and recorded by Kiesza within just one hour and the video was shot in one take in New York.
Born as Kiesa Rae Ellestad Canadian lived long time in New York and in London, she has already experienced in her life more than it may seem at first glance: Keisza is a trained ballerina, but a knee injury left her dance dreams burst. One reason to mope? Not for Kiesza! Because of her accuracy with firearms in the navy, the army tried to recruit her as a snipe, but she politely declined...
Speaking to Rolling Stones magazine about filming the clip, the singer says:
"I had less than three days to learn five completely new dance styles. Almost everyone told me that we couldn't do it. Then to top things off, on the day of the shoot, I broke a rib. I did the video in two takes and couldn't move for an entire month afterward, but I pulled it off."

DJ of the Month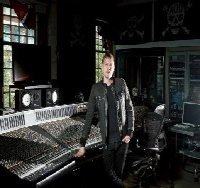 Jay Tripwire - Canada
Canada DJ and Music producer, specializing in Hi -Tek Soul, Deep House and Tech-House. Always sitting slightly off-centre, Jay Tripwire is an artist and DJ that walks the line as industry staple and ever changing innovator!
His signature fusion of deep Detroit textures and intricate rhythms has led a career spanning two decades, with over 200 vinyl releases, 2 commercial mixed cd compilations, and four full length albums... He remains one of the most prolific artists around, with an average of 15 releases per year...
Most recently he's completed a compilation mix for Steve Bug's respected label Pokerflat –'Shaping Elements Vol.8' which features a blend of deep house ranging from Detroit inspired textures to modern European house and tech house fusions, blurring genrefication. This follows releases on the label under his 8Channels name - a project that melds basic channel, cosmic soul and dub into a new hybrid soundscape of techno, deep house...
more...