Underground Dance Music Radio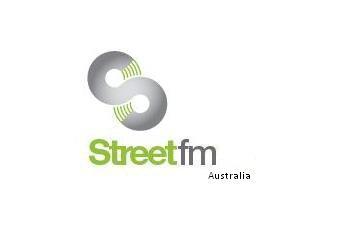 About Street FM
Welcome to Street FM, Australias original dance music radio station committed to the underground dance music culture since 1999.
Street FM radio is a LPON FM Underground Dance music broadcast network located in Surfers Paradise, broadcasting on 87.6 FM. With further rollout expansion throughout Australia in 2014; upgrading the FM radio broadcast and linking Perth, Melbourne, Gold Coast & Sunshine Coast stations to our studio in Surfers Paradise, Queensland.
The primary agenda of Street FM is to encourage creativity and to encourage aspiring talent through personal involvement. Street FM is a unique independent radio network for the People, and an integral part of the Australian underground non-commercial electronic dance music community.

In a world where the media is dominated by faceless multinationals, Street FM is committed to underground electronica non-mainstream dance music; and is very passionate about the global dance music culture.
Our listeners are of all ages and come from diverse cultural and socio-economic backgrounds from all around the world, they have diverse interests and are open to non-mainstream lifestyles. Street FM listeners do not follow mainstream media and generally think out side the square, our main average age demographic is ranged between 16 to 47 years old.
Street FM plays all genres of non-commercial electronica dance and underground music that is cutting edge, explores club & dance music festivals, partys, events, contemporary music sub-cultures and is well known & respected for supporting Australian and International DJ/Artists.

Word on the Street
"Street FM provides a vehicle for our youth to express their creative talents and voice opinions on important, relevant issues of today. These kids are our future, we can all learn something by opening more doors for communication." - Ian "Molly" Meldrum


"We all look for encouragement and validation for a job well done. It is great to see that creative youth now has a means to expose their ideas and creative energies." - Ryan Maloney aka "Toady from Neighbours"

Our Music & Program
Street FM programmes "yesterdays, todays & tommorows best dance and rhythmic music". By day, the station is in touch with listeners at work, school & play with a selection of the latest dance and old skool classic anthems tailor made as the soundtrack to their lifestyle.

At the weekends and after dark, the station slips underground with an upfront selection of the latest specialist dance styles mixed by and featuring the best DJs in Australia and the world.

Street FM is Australias first full time underground dance radio station, Show-casing all genres of electronic music from all corners of the world.
Whats New - 2014
Street FM live internet stream will be back on-line in the next few months. Keep checking back here for further updates, as we will continue to expand; add music, new shows & entertainment content.
Join our facebook family - Click the Link Below

We can improve your home with our eco-sustainable home make-over, or to give it street appeal with a modern eco-sustainable touch that meets your budget!
Raves.com.au is the home of the underground dance music culture.
Urban Street Records was created as a independant Australian record label and established in 2000 following a joint venture between Ilias Bafas and Universal Music in Australia.
Australias and Asia Pacific premier boutique Talent & Artist Bookings Agency, and Touring Company services.
If food, wine, music, design, fashion and art are your thing, QT Gold Coast is the place for you. Our 297 spacious guest rooms with ocean or mountain and river views offer dazzling views of the coast's famous scenery plus all the glamor and style you'd expect from Australia's party playground.
Coming FROM a little shop in a back alley of Prahran to the center of the hiphop scene, "Australia wide". Not only do Obese sell clothes, vinyl and hiphop merchandise, they produce Australian hiphop records and bring international acts to Melbourne.
Phreakin run some of the biggest club events in Melbourne, and recruit some of the most popular DJ's around... Why? because it's all about the music!
Room 680 one of the most popular venues in the Eastern Suburbs of Melbourne, with nights like Yo Yo, The Rockroom, Look and Rebublic, they've always got something going on for everyone.
The Prince, style, substance and exceptional personal service in cosmopolitan St Kilda. With spectacular views of Port Phillip Bay and some of Melbourne's smartest attractions.
Seduction Beach Club located at Pantong Beach in Phuket features global heavyweight djs such as; David Morales, Judge Jules, Stonebridge, Frankie Knuckles, Paul Oakenfold, Louie Vega, Bert Bevans, Tiesto and Roger Sanchez.
Our mission at Brisbane Lashes is to earn your trust and deliver you the best eyelash extensions in Brisbane. We listen to our clients to give them the look they desire and as such a high percentage of our business is from repeat customers. Shop 14A1 Upstairs @ Brunswick Central 421 Brunswick St Fortitude Valley Q 4006
Clean My Credit File is a credit repair company who help people fix their credit file by removal of settled or paid default listings and paid court judgments, and in most cases within 14 days.
Vibrant is a website design and internet software development business in Melbourne offering specialist, professional services. Hand-coded, original website designs and no templates! Vibrant is established as a specialist website design and web development business offering creative, quality-oriented services.